Which industrial air purification system should i get?
Guide to Industrial Air Purification
This is our Guide to Industrial Air Purification and it will help you through the multiple factors to consider when deciding which air purification system that best fits your specific requirements.
High or Low Concentration
If the concentrations of VOCs are low, it becomes very expensive to use direct incineration, as in an RTO solution. It is then better to start by concentrating the concentrations of VOCs using zeolite. This means that a smaller airflow needs to be incinerated – making it more financially viable. See our Zeolite Rotor, Fixed Zeolite Bed for VOCs or Fixed Zeolite Bed for heavier hydrocarbons.
If the concentration is very high (above 6–7 g/Nm³), no concentration step is necessary. The entire airflow can instead by incinerated directly using a catalytic incineration system.
If there is a risk that the exhaust air from production contains extremely high concentrations of VOCs – as may be the case in the chemical or pharmaceutical industry – it is not recommended to attach a direct incineration system to the production system due to the risk of explosion. A two-step solution is preferable, where the VOCs are first adsorbed in zeolite in order to separate the incineration from the production process.
Airflow & Concentration
Most production facilities have varying airflows and concentrations – making it all the more important to have a purificati...
High Boiling Hydrocarbons
High boiling components and other complex hydrocarbons, such as plastic smoke, styrene and fumes from vulcanization processes...
Diffuse Emissions
Emissions released during production which cannot be caught using the purification airflow are known as diffuse emissions. Th...
Catalytic vs Thermal Incineration
Catalytic incineration occurs at lower temperatures than thermal incineration, which results in lower operating costs as well...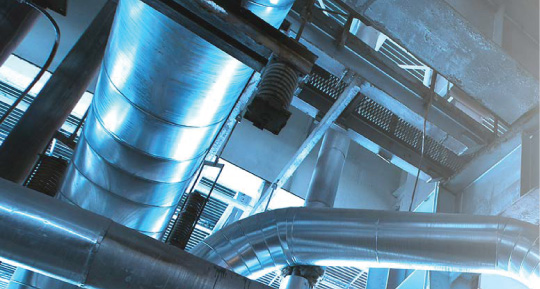 Recycling Surplus Heat
With our zeolite rotor system, it is easy to recycle the energy from the VCOs to further reduce the total operating costs. Th...
Purification Rate
There are different requirements for purification rate depending on the type of production and emissions. We adjust the purif...
Availability
Availability concerns the percentage of production time during which the purification is working as intended. It is often inc...